Oil Change Service near Longmont, CO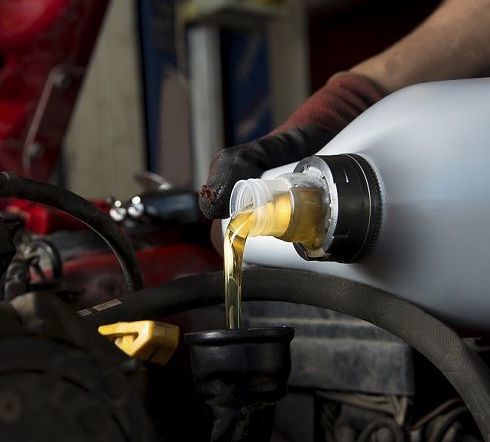 Routine maintenances are necessary for your vehicle for a number of reasons. Not only do they ensure optimal performance, but they also ensure safety while on the road. One of the most important maintenances for your vehicle is an oil change service near Longmont, CO. Your engine is the heart of your vehicle, and this simple service can make all the difference. Stop by Medved Kia to learn more.
Your engine is a crucial part of your vehicle for obvious reasons. But, it needs the proper care and attention to ensure it's working properly and efficiently at all times. The older your oil gets, the less effective it becomes. In your engine, oil acts as a lubricant to its several parts located inside. Without proper lubrication, the potential for corrosion, overheating, and total engine failure increases exponentially, which is why it's so important to get your oil changed regularly.
Another role that oil plays in your engine is keeping it clean. Naturally, oil has the capability to absorb not only water, but also dust and combustion byproducts. It can even hold them in suspension for a set amount of time. Unfortunately, oil can only absorb so much at once. The longer your oil sits in your engine, the less it's able to maintain cleanliness. Oftentimes, this results in corrosion buildup.
When your bring in your vehicle for an oil change service near Longmont, CO, our technicians will drain out your old oil and replace it with a fresh supply. They will also clean out your oil filter and remove any corrosion they come across. For your convenience, our Service Department is open six days a week with optimal morning and evening hours that are sure to suit all schedules. You can make an appointment right here on our site, and one of our mechanics will contact you to confirm the date and time!
So, when do you know it's time for an oil change? The general rule of thumb is every 3,000-7,000 miles. Of course, your Owner's Manual is a great resource to reference, since intervals largely depend on various conditions, such as your specific make, model, and year. Other factors that can alter the timeframe between changes include driving habits, the climate you live in, as well as frequent heavy hauling.
For more information on our oil change service near Longmont, CO, you can contact us at (877) 261-8538, or visit us at 11201 West Interstate 70 Frontage Road in Wheat Ridge, CO. Our associates here at Medved Kia are always more than happy to assist you in any way possible!
Service Hours
877-261-8538
| | |
| --- | --- |
| Monday | 7:00 am - 6:00 pm |
| Tuesday | 7:00 am - 6:00 pm |
| Wednesday | 7:00 am - 6:00 pm |
| Thursday | 7:00 am - 6:00 pm |
| Friday | 7:00 am - 6:00 pm |
| Saturday | 8:00 am - 1:00 pm |
| Sunday | Closed |
Testimonials
Google+ Review
March 23, 2016
Google+ Review
February 28, 2016
CarGurus Review
January 25, 2016
Google+ Review
January 21, 2016
CarGurus Review
January 18, 2016
CarGurus Review
January 18, 2016
Google+ Review
December 31, 2015
Google+ Review
December 21, 2015
OUTSTANDING SERVICE!
December 9, 2015
Great Service
December 4, 2015
Very Pleased
December 3, 2015
Review of Medved Kia Service Dept.
December 3, 2015
Great company
November 25, 2015
Google+ Review
November 21, 2015
Google+ Review
November 21, 2015
Google+ Review
November 21, 2015
Happy with KIA
November 17, 2015
NEW CAR PURCHASE
November 16, 2015
New Kia
November 10, 2015
KIA service
November 6, 2015
Read More